ASSUMPTIONS
Industrial customer wants to increase consumption 450 DTH per day on the edge of the utilities distribution system.
It will take the Utility one year to engineer the system improvements, and one year to build (two years in total).
Customer is frustrated because plant improvements can be made in six months, thus their growth is delayed eighteen months.
SOLUTION
SRS LNG systems mobile regasification unit and storage installed at the customer site within a 30 x 50 sq. ft with no civil work required.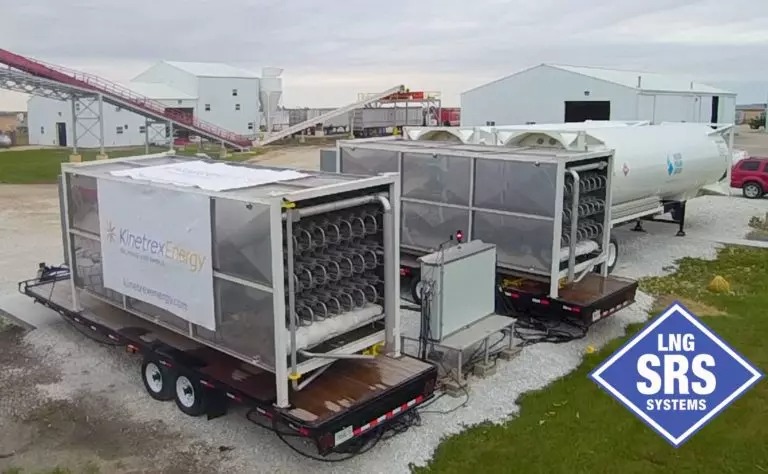 Customer App monitors hourly flow, storage levels, and anticipated delivery dates of LNG.
LNG cost is passed through utility GCA.
SUCCESS
900 DTH per day supplied to the customer between the utility and LNG satisfying the customers full demand.
Utility receives base charge of $4.00 per DTH on incremental gas supplied by LNG:
$1M in base rates paid to the Utility over 18 months.