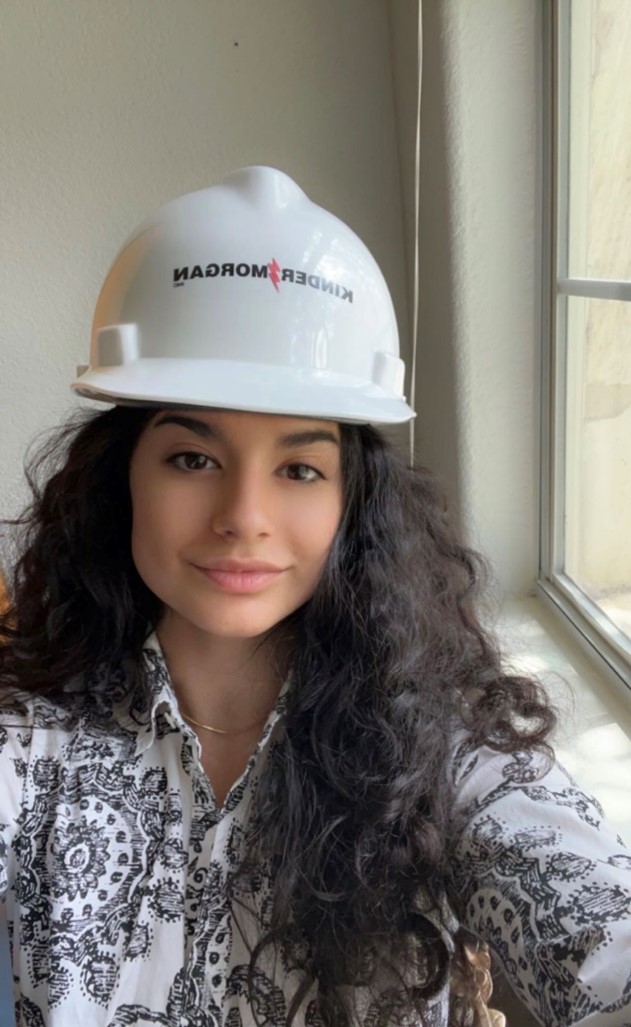 "Life in Tehran was particularly restrictive for women. The political situation and restrictions on women motivated my family to move to the United States," said Romina Sobhani, Kinder Morgan Information Technology intern. "The struggles we faced made me resilient, constantly aiming to fulfill my family's dream of creating a better life for ourselves and our people back home."
Romina Sobhani spent her summer as a Kinder Morgan BOLT IT Intern. Romina grew up in Tehran, Iran, before moving to the United States with her family when she was 12 years old.
Romina is an incoming senior studying Computer Science at the University of Houston, where she learned about Kinder Morgan at a career fair. She was able to implement what she learned through her coursework in school to help her succeed in her role this summer.
"In my internship with the IT department supporting the CO2 business unit, I played a role in data management and report creation. I worked with databases often to create and run complex reports that resulted in contributions to our company's cost savings. I've managed to successfully apply the knowledge from my database systems class to help me in this role and have been pleased to have had the opportunity to collaborate with a group of professionals," she said.
Romina says the best part of her internship was working with her team. Her experience with such a supportive group made her internship experience rewarding and enjoyable.
"Being exposed to real-life scenarios and decision-making processes has given me a glimpse into the challenges and rewards of leading a company," she said. "This firsthand experience intensified my entrepreneurial spirit and further motivated me to pursue this path in the future. The internship experience was crucial in restoring my motivation and confidence in my path."
In addition to Romina, Kinder Morgan welcomed 46 other BOLT (Building Opportunities and Learning Together) Interns this summer that worked across the country in different business units including CO2, Products Pipelines, Terminals and Natural Gas Pipelines and others. To hear from a few other interns about their experiences,
click here
. We are proud of our 2023 BOLT Interns for their hard work and dedication this summer, and we wish them the best of luck in their future endeavors.